Davide Lajolo, writer, poet, journalist and politician
Davide Lajolo was born in Vinchio on July 29th, 1912, 'during the season of blond wheat' to a farming family. Despite his important career in the world of Italian politics and journalism, he would always remain attached to his home town and make it a literary place through his stories.
And so we, together with the Davide Lajolo Association, will always be connected to the man who, through his poetry, managed to narrate the Val Sarmassa far beyond the geographical boundaries of the Monferrato hills.
"My people are inside me like the plants, the green grass, the hills, the red sun at sunset".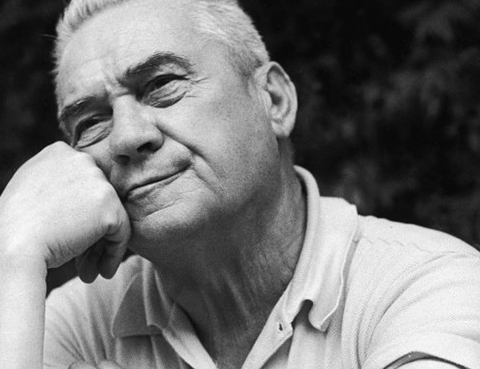 Davide Lajolo's literary itineraries
In the footsteps of the hilly routes Lajolo himself used to walk on, three itineraries have been identified that develop in a ring, starting from the Vinchio Vaglio winery, providing an opportunity to grasp the suggestions of the landscape and retrace the great themes of the relationship between the Author and the territory:
The itinerary I bricchi del Barbera ('The hilltops of Barbera') connects Vinchio to the village of Noche, passing through the bricco ('hilltop') of San Michele.
The itinerary I boschi dei Saraceni ('The Saracen woods') unfolds in the green valley of the Giardino, descending to the Tiglione and returning back to the village, along the ridge of the bricco dei Saraceni ('the Saracen hilltop').
The itinerary Il mare verde ('The green sea') unfolds towards the Cascine in the direction of Cortiglione, reaching the woods of the VaI Sarmassa and includes an equipped area, full of memories, poetry and suggestions of the "Enchanted wood".
In the central square of Vinchio, a large panel presents the life and work of Davide Lajolo and illustrates the detailed map of the system of itineraries, reproduced in the individual posters with the necessary indications to continue the route.
Here you can download the dedicated brochure with all the itineraries
"I have toiled with my imagination since I was a child, building castles and not all in the air, because I built them with the fertile soil of my countryside".