The art of making people feel welcome: the Vinchio Vaglio wine store.
It is because of the passion and belief of our associates that we were able to open our wine store. The ever-growing attractiveness of this meeting and reception venue has increased dramatically over time, especially after our hilly region was declared a World Heritage Site in June 2014.
Our winery has a modern, practical, and functional store for our direct wine sales. When you arrive, our friendly staff will show you around and will assist and advise you offering you a valuable experience of conviviality and discussion about wine making – from vineyards to wine tasting.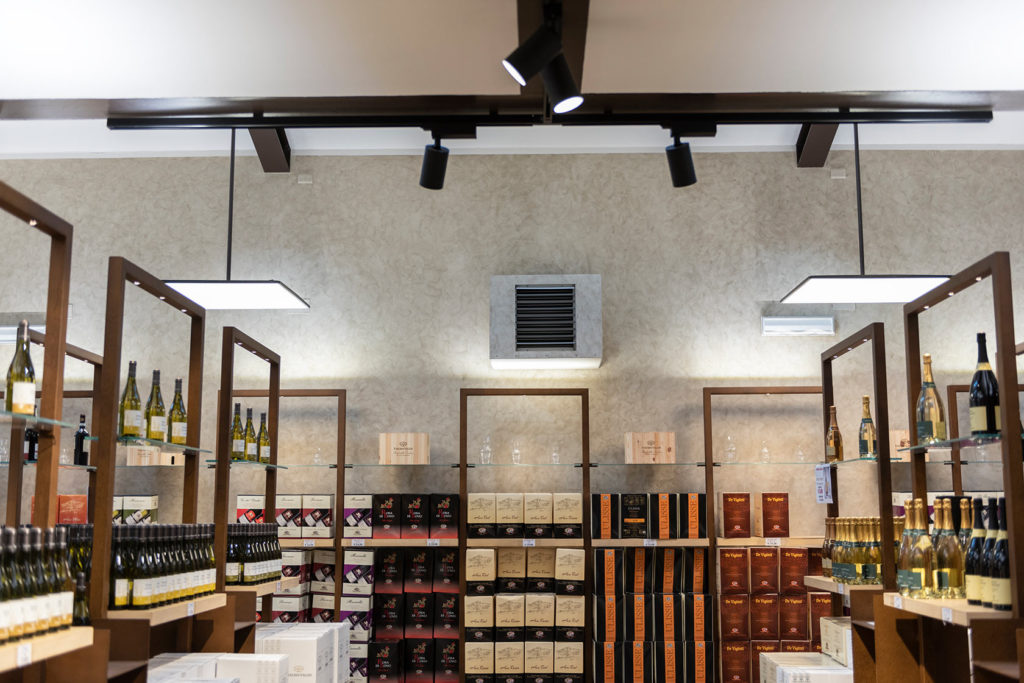 Having established ourselves as a pillar in the promotion of the local area, we also offer you the chance to purchase from a wide range of selected products from local producers.
As well as our wines, the store of the Vinchio Vaglio winey offers a vast array of delicious products, such as cured meats, all locally sourced.
We also offer on Saturday mornings tasting sessions for selected wines and products from the local area.
Our strengths – please note we offer:
Easy access (wheelchair accessible)
Parking
Green Spaces
Pet friendly. Your four-legged friends are welcome!
Charging station for electric cars
Free Wifi
Discover our area through many wine experiences!
Wine tasting areas of the Vinchio Vaglio store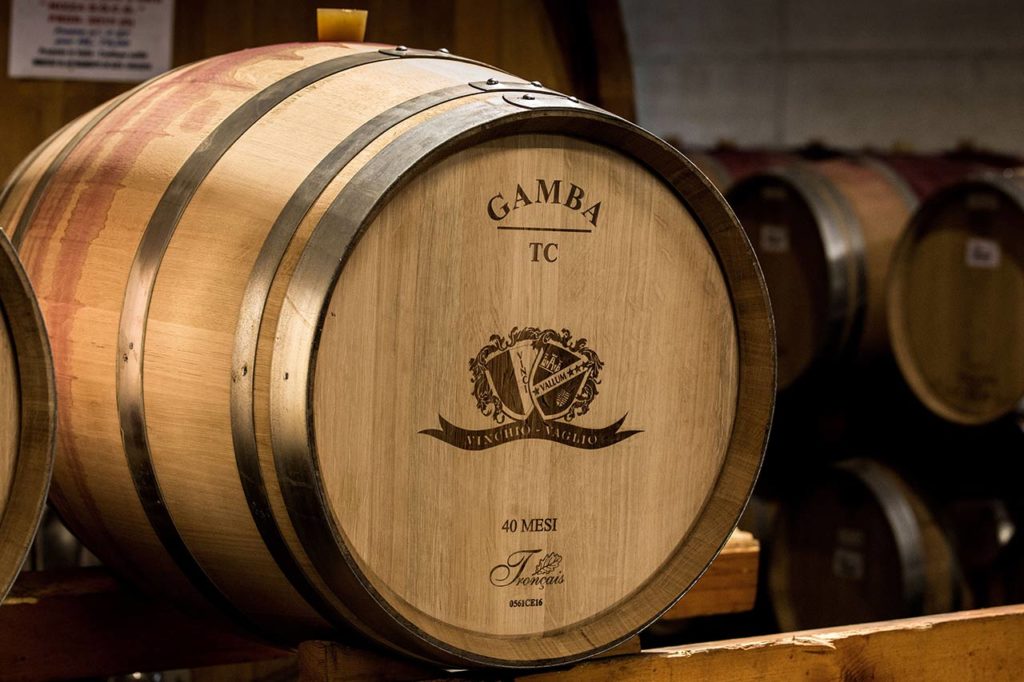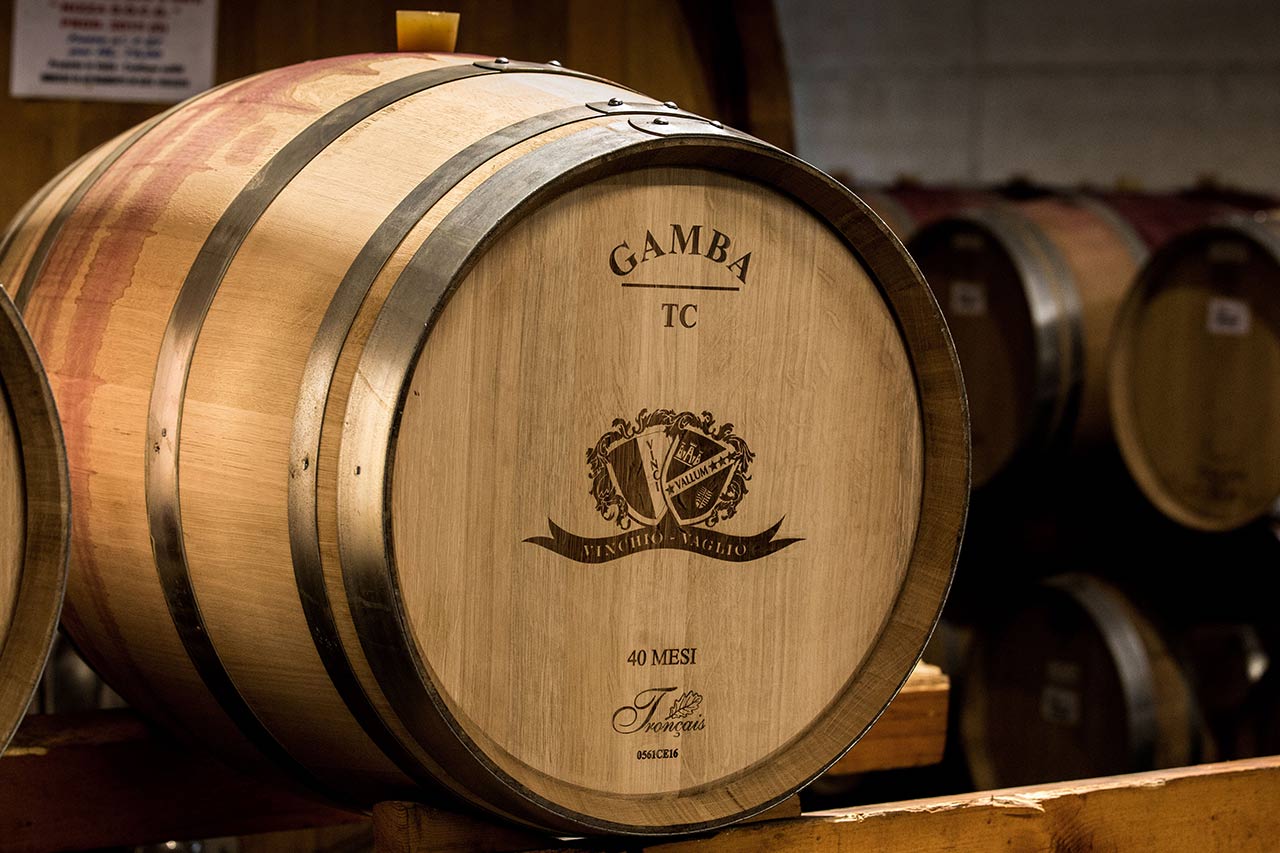 The Barrique Cellar
In winter we offer wine tasting in the warm and cosy atmosphere of this cellar next to our wines ageing in their barriques.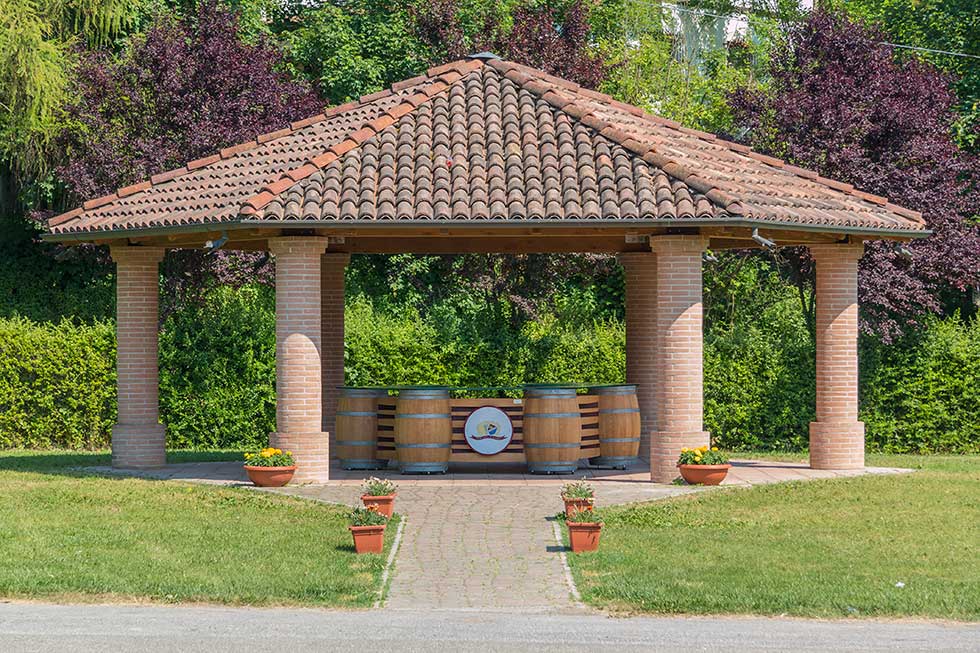 The Wine Tasting Marquee
The Vinc' e Voij wine bar overlooks our vineyards and is the starting point of the Nests' Trail. In the sunny and warm summer months its trestle tables, surrounded by almost century-old trees, welcome you to a relaxing, outdoor wine tasting experience.
Local products available in Vinchio Vaglio store
In the store is an area dedicated to selected excellent local products.
One of the delights of Vaglio Serra is hazelnut oil. For nearly 20 years, one of our associates, Renato Gallesio, has run both vineyards and hazelnut groves, though he did not only produce traditional toasted hazelnuts. Fuelled by his grandfather's wartime stories about a time when olive oil was scarce and he had to resort to extracting oil from the local nuts (almonds and hazelnuts), Renato decided to continue this business, producing an oil rich in character and with an intense fragrance – ideal for carpaccios and vegetables. Only a few drops can make a dish special! Appointments to view his laboratory are available on request.
We sell honey from local producers, all different depending on the season: wildflower (collected during spring and summer), chestnut and cherry blossom and delicious Acacia honey.
We offer a wide range of cured meats: Cacciatorino salami, traditional salami, cooked salami, and the typical drunk salami, which includes Barbera wine, giving it its distinctive colour.
We never fail to replenish our shelves with typical Piedmontese preserves and sauces: jars of pickled vegetables starters, green and red (hot) sauce, aubergines and shallots in oil, but also, bagna cauda, grape jam and anchovies in green sauce – typically Piedmontese, linking Piedmont and the neighbouring region of Liguria. The Porcini mushrooms in oil that can be enjoyed from our store come from the Ligurian Appennines too!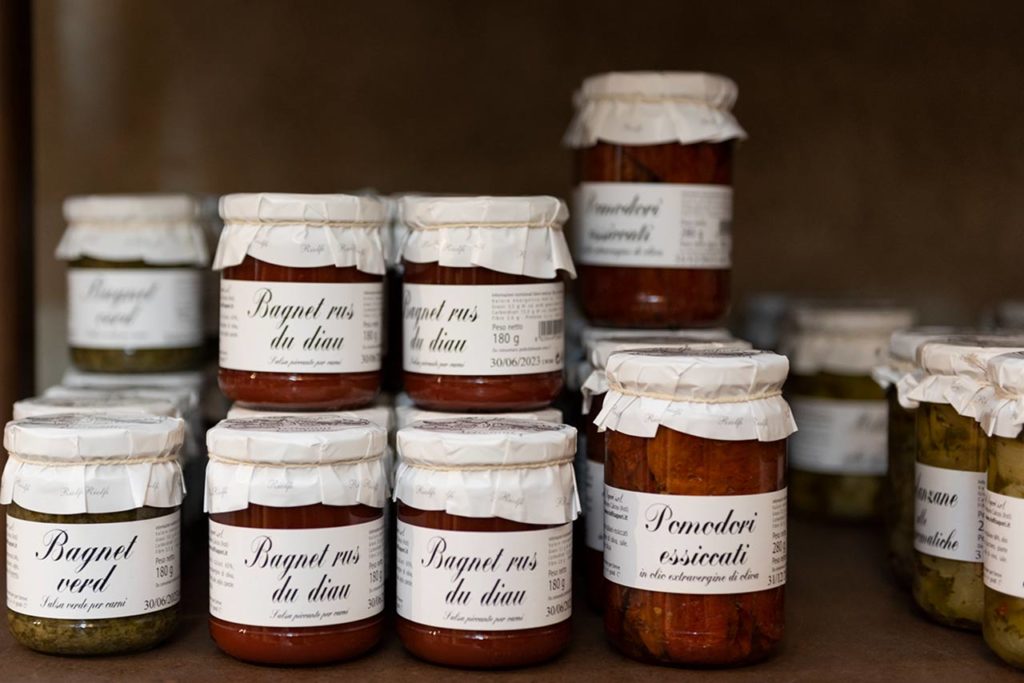 Opening hours
Monday – Friday:
8am-12pm and 2pm-6pm
Saturday and Sunday:
9:00am-12:30pm and 3pm-6pm