The I Tre Vescovi Barbera d'Asti "Superiore" (superior) was one of our first projects combining the values of this "terroir" with the expertise of the local winegrowers with the goal – fully met, by the results – to produce a high-quality wine with a good drinkability and an affordable price.
For almost 20 years the "I tre Vescovi" (The three bishops) wine has not only been the crowning glory of our winery but also of the Barbera grapevine and of the region. It is one of the "core zones" of the UNESCO World Heritage "Vineyard Landscapes of Piedmont." The curious name refers to the area where the borders of the towns of Acqui Terme, Alessandria and Asti meet.
According to legend the bishops of these three dioceses used to meet on this neutral ground to hold discussions. A stone plinth with the initials of these three bordering towns engraved on all three sides, still stands here today. Apparently the three bishops never turned down a good glass of Barbera wine and negotiations always ended well. This was not only due to their great diplomatic skills but indubitably the wine also played a significant part in these discussions, thanks to its "conciliatory" qualities. We like to think that Barbera wine can indeed have a joyful effect as it helped two villages and a hamlet to reach an agreement after years of rivalry.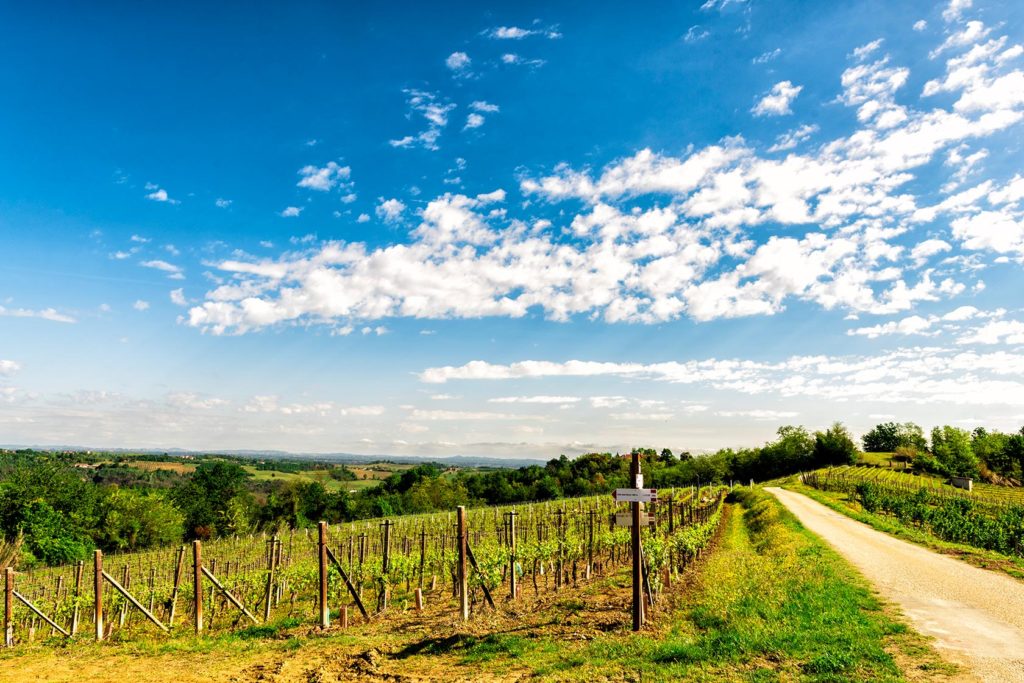 Discover the wines produced by the I Tre Vescovi vineyards: