Let's face it: if you thought of spritz and sangria, you're on the right track, but the world of wine-based cocktails is much more diverse than that and has never been more in vogue than in recent years.
Red or white wine-based cocktails, with the addition of gin, rum, tequila, cognac or soft drinks can accompany a crisp and refreshing aperitif, but also ignite the less dazzling after-dinners.
We know some people will turn their noses up at the idea of mixing sparkling water, soda, spirits and wine, but we guarantee they won't turn their mouths!
Here are our favourite wine-based cocktail recipes, including great classics and new flavours, created in collaboration with Il Barbis, to replicate at home:
Rose-infused Gin Fizz: the original twist
For us, Gin Fizz is a truly timeless cocktail that never goes out of style: sparkling, aromatic and vaguely spicy, yet in this version with rose infusion it will bring spring back even on the greyest of evenings!
Ingredients and recipe:
Fill a shaker with ice cubes, pour in all the ingredients except Spumante BRUT, shake vigourously and strain into a tall tumbler with ice. Finally, add the Alta langa to fill the glass.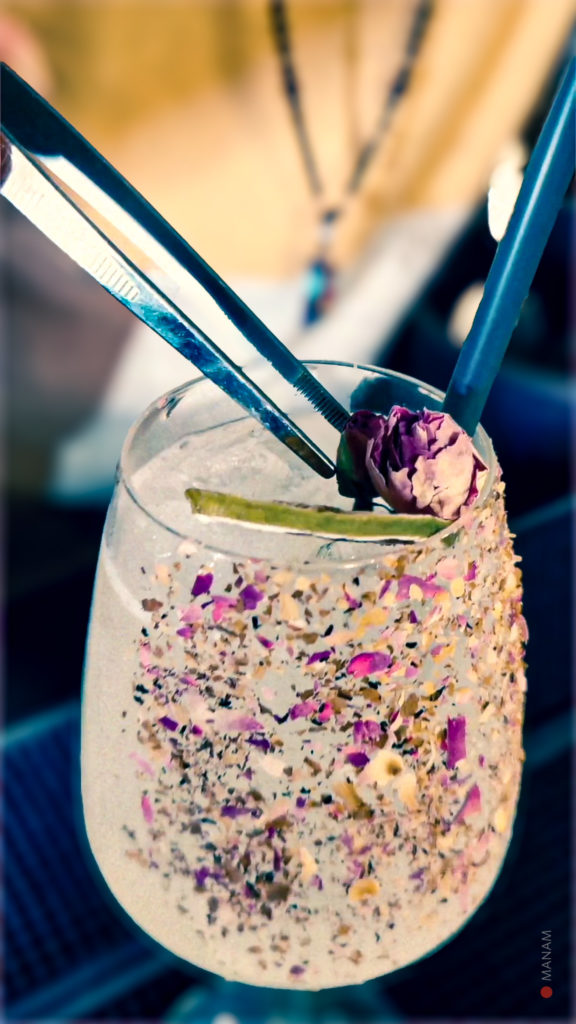 Brizz: the alternative spritz
The original recipe for spritz? If historians swear it was originally an expedient to dilute wine by lowering the alcohol content and making it more drinkable for the Austrians during the war, while Venetians swear that by now they have also seen it being diluted with 'canal water', the fact remains that today everyone is free to come up with their own version, and some are really exciting. And so here is also our 'provocation' with Brachetto!
Ingredients and recipe:
Fill a medium-sized glass with ice cubes, Aperol, Selz, Brachetto and stir. Decorate with a slice of orange.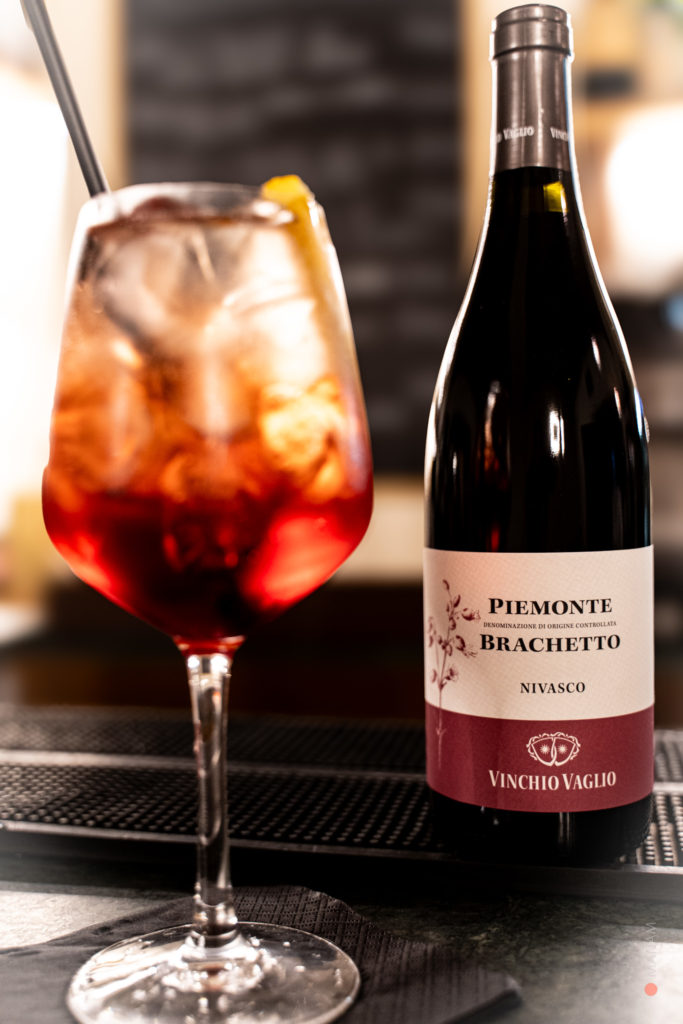 Negroni sbagliato: the most beloved liquor
How many ways can you get a negroni wrong? Many more than you think, yet this version will blow you away! The preparation is simple and the taste is unique, thanks to the combination of three excellent ingredients, strictly in equal parts.
Ingredients and recipe:
Fill a classic old-fashioned glass with the three ingredients, stir and serve with an orange peel.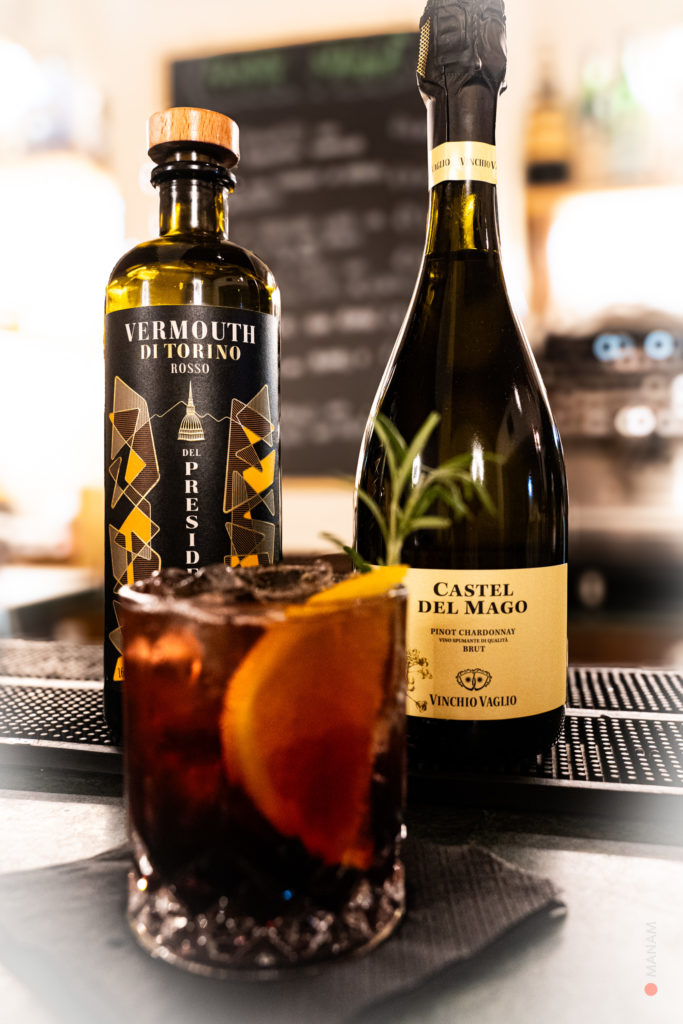 Barbera Daiquiri: the unexpected drink
An interesting version of the legendary drink loved by Ernest Hemingway, a refined alternative to one of the most famous Cuban cocktails, a delicacy for the aperitif or after dinner: this is our Barbera Daiquiri!
Ingredients and recipe:
Pour the white rum into the shaker together with the lime, sugar syrup and possibly maraschino, shake vigourously, strain into a chilled glass (5 minutes in the freezer is enough) and pour. Finally, add the Barbera Rive Rosse to fill the glass.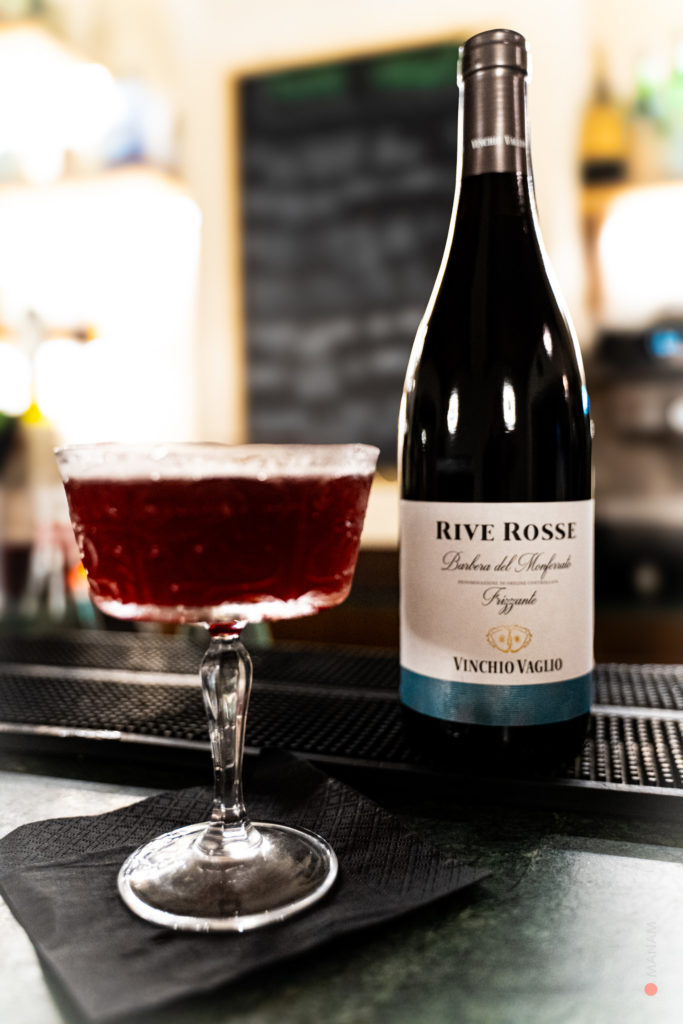 Vinchio Sour: the Big Apple in Vinchio Vaglio
Why turn Vinchio Vaglio into a 'new New York', when you can bring New York to Vinchio Vaglio? So here is Vinchio Sour, a legendary drink that gets an extra twist thanks to the Barbera grappa and red wine… tasting is believing!
Ingredients and recipe:
Pour all ingredients except the Barbera into a shaker filled ¾ with ice and shake vigourously until it becomes ice-cold. Strain into a low tumbler filled with ice and carefully pour the wine over the back of a spoon so that it floats on the surface. You can also find the video on our Instagram page!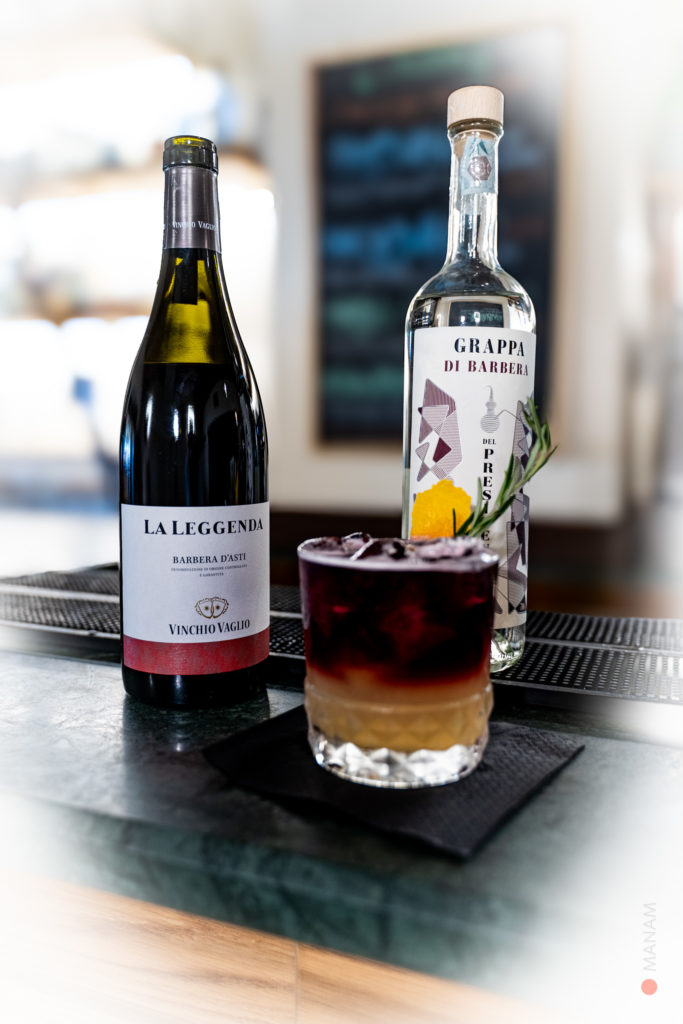 French 75: the elegant one for a special occasion
French 75 is one of those refined and elegant cocktails that are usually used to impress or celebrate a special occasion. With the addition of Alta langa DOCG, it becomes even more fruity and complex.
Ingredients and recipe:
Press the juice of half a lemon and strain it, fill the shaker with ice and pour in gin, sugar and lemon juice. Shake vigorously for 12 seconds, then strain into a flûte and top with Alta langa.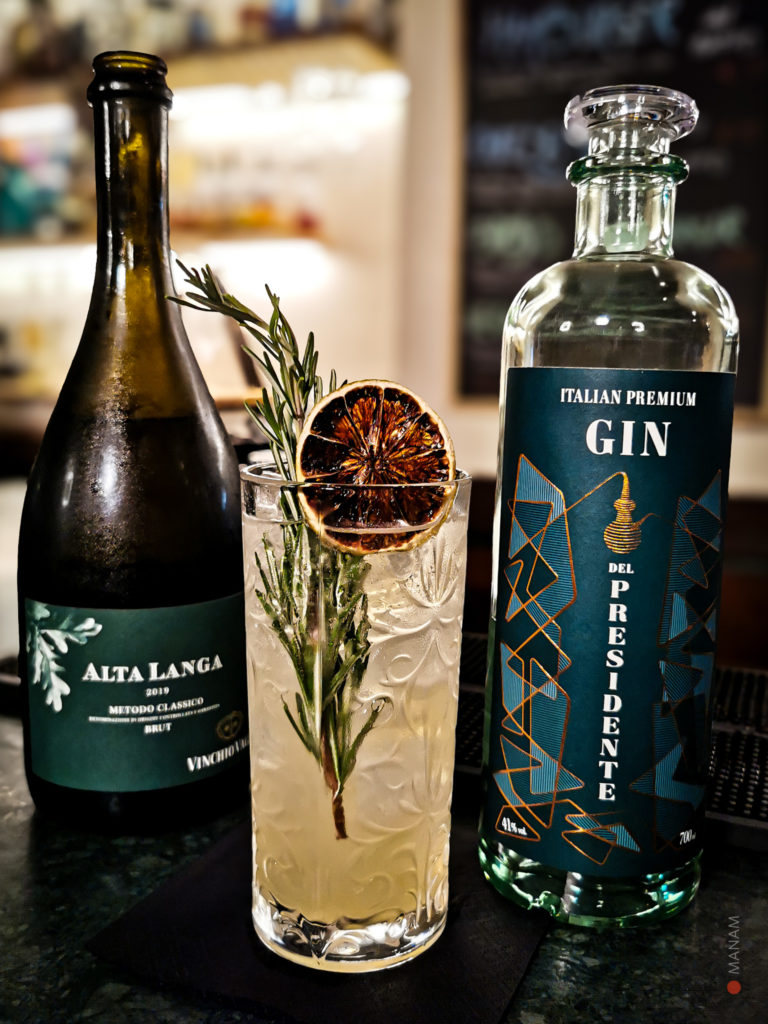 The opinion of Il Barbis' barman Giacomo Cagnotto
"The twists we have proposed mix wine within well-known and popular drinks, making it the protagonist without depriving it of its qualities. In the world of mixology, the use of wine is still partly a taboo, yet we should not forget that mixing wine with other products is a practice that has been known in Italy since the end of the 19th century. If the main goal of mixology today is to experience drinks on a sensory level, an excellent wine within cocktails is capable of maintaining its organoleptic featurs, while enhancing the flavours and aromas of the drink for a surprising result".